Who Requires the Investment Advisor / Broker-Dealer Bond and Why Is It Needed?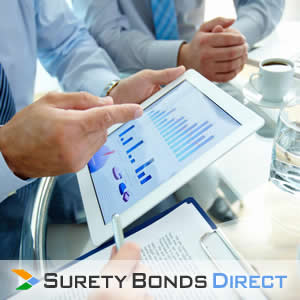 An Investment Advisor Bond is a type of surety bond required for those making application to the Secretary of State of North Carolina for registration as an Investment Adviser under Chapter 78C of the North Carolina General Statutes. The surety bond guarantees compliance with all the rules, regulations and orders issued by the Secretary of State. Any person who sustains an injury covered by this bond may bring an action in his own name upon this bond for the recovery of damages sustained due to breach in the rendering of investment advice or other violations of Chapter 78C.
What is Needed to Obtain My License or Registration?
Investment advisers subject to registration with the North Carolina Secretary of State must file electronically through the IARD system operated by FINRA. For questions relating to FINRA or the Web CRD/IARD systems, please call the Gateway Call Center at (240)386-4848.
General requirements for initial registration include:
File Form ADV (Parts 1&2) electronically via the IARD system.
Ensure that at least one member of Schedule A complies with 18 NCAC 06A.1709.
Pay filing fee through IARD system.
Submit any financial reporting required by 18 NCAC 06A.1709.
Submit any other information requested by the Securities Division such as a surety bond.