Who Requires the Investment Adviser or Securities Agent Indemnity Bond and Why Is It Needed?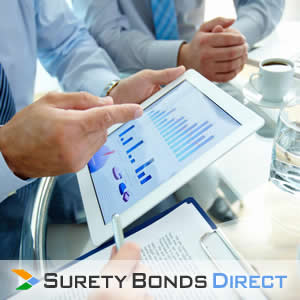 Investment advisers and other financial professionals often must post a surety bond as part of the licensing requirements. In Idaho, the Department of Finance Securities Bureau requires a $25,000 Indemnity Bond for Investment Advisers or a $10,000 Indemnity Bond for Securities Agents.
The surety bonds ensures professional and ethical conduct related to the sensitive financial job functions of providing consumers with investment advice, financial planning, securities analysis, and asset protection strategies. The bond protects customers against financial losses in the event that the advisor violates fiduciary duties or license regulations.
What is Needed to Obtain My License or Registration?
In Idaho, it is unlawful for a person to transact business as an investment adviser unless the person is registered under Chapter 14 of the Uniform Securities Act as an investment adviser or is exempt from such registration pursuant to state law.
In order to file a registered investment adviser application with the state of Idaho, applicants must first apply with the Financial Industry Regulatory Authority (FINRA) for an online account. The following items will also be required by the state of Idaho;
A Privacy Policy Statement that discloses to clients how the investment adviser stores, handles and disseminates client information. This document must be provided to clients at the onset of a contractual relationship.
A narrative description of the firm's services, fees, and disciplinary disclosures
An Investment Policy Statement that meets the state regulatory guidelines and standards
A Policies and Procedures Manual outlining the firm's internal operating policies including procedures for handling client complaints and training new Investment Adviser Representatives