Who Requires the Home Improvement Contractor Bond and Why Is It Needed?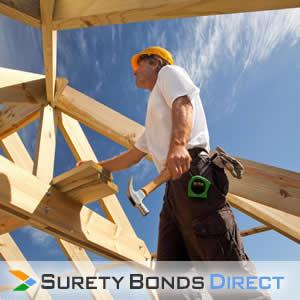 The Tennessee Home Improvement Contractor's Surety Bond is required by the Tennessee Board of Commerce and Insurance Board of Licensing Contractors. The bond is issued for the benefit of all owners, as defined by Tennessee Code Annotated, Title 62, Chapter 6, undertaken by the principal in the amount of $10,000.
The surety bond is mandated by state statute for all who are licensed as Home Improvement Contractors in the state. The bond ensures that the bonded principal complies with Title 62, Chapter 6, of the Tennessee Code, and the regulations promulgated thereto. The surety company may cancel this bond by providing 30 days notice to the Tennessee Board for Licensing Contractors.
How Much Will My Surety Bond Cost?
Surety Bonds Direct offers Tennessee Home Improvement Contractor Bonds completely online without a credit check or any paperwork at exceptionally low prices. Going direct is that easy!
What Does the Bond Protect Against?
The applicant/ principal is required to file this bond in order to secure a license under the provisions of Public Chapter 460, Title 62, chapter 6, Section 506 of Tennessee Code Annotated. The surety bond guarantees compliance with Title 62, Chapter 6, of Tennessee Code Annotated, and all pertinent regulations. The bond may not be construed to require the surety company to be responsible for damages arising from any breach of a home improvement contract if such contract was entered into after the inactivation, expiration or revocation of the contractor's license. This bond is continuous in nature, however, each annual renewal period or portion constitutes a new bond term. Regardless of the number of years this bond may remain in force, the liability to the surety company will not exceed the bond limit.


What is Needed to Obtain My License or Registration?
In Tennessee, a Home Improvement Contractor license is required for remodeling projects in many counties when the project cost is between $3,000 and $24,999. The Home Improvement license is a way for contractors to show professional credibility in the state by being licensed, bonded and insured. The following is an overview of the basic steps required to secure a license;
Pay the application fee for the two (2) year license
Secure name approval through the Secretary of State
Furnish a surety bond or other proof of financial responsibility in the amount of $10,000 
Proof of Insurance as required
Disclosure of any of the following: unlicensed activity, judgments, complaints, licenses, businesses, addresses, revocations, experience, etc.
Information of any and all addresses of entity and owners is required. 
Supply a copy of the written contract to be used when contracting with consumers.
An interview with the Board may be required in certain cases
Read the rules and law, including important contract requirements, advertising and payment guidelines.