Who Requires the Home Improvement Contractor Bond and Why Is It Needed?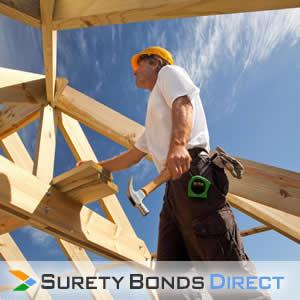 A Home Improvement Contractor Bond is a type of surety bond required for all applicants for a Basic Business License for the Home Improvement Contractor category in the District of Columbia. The surety bond must be furnished in a coverage amount of twenty five thousand ($25,000) and the term must be for the duration of the two-year license period. The surety bond is issued for the benefit of the Department of Consumer and Regulatory Affairs or any person who may be damaged financially by a violation of the bonded principal of any law or regulation in force in the District of Columbia pertaining to the Home Improvement Business.
How Much Will My Surety Bond Cost?
Surety Bonds Direct offers District of Columbia Home Improvement Contractor Bonds completely online without a credit check or any paperwork at exceptionally low prices. Going direct is that easy!
What Does the Bond Protect Against?
The Home Improvement Contractor Bond ensures compliance with the provisions of the District of Columbia Acts of Congress Statute 550 as amended, along with the Home Improvement Business Regulations, ensuring payment of all damages occasioned to the District or any person by reason of a violation of the Acts and regulations in carrying on the home improvement business for which the license has been granted. The Commissioner requires the execution and filing of this surety bond for the license year, ending not more than two years from the effective date of this surety bond.
What is Needed to Obtain My License or Registration?
All applicants for a Basic Business License must comply with the following DC general licensing requirements:
Register your corporation, limited liability company, partnership with the DC Corporations Division
Complete and submit the Basic Business License Application
Provide a registered tax number (i.e., SSN or FEIN) 
Secure the Clean Hands Self-Certification
Provide a Certificate of Occupancy (C of O) for the premise address from which the business activity is conducted 
Provide a certified copy of Police Criminal History Report (Form PD-70)
Post a Surety Bond in the amount of twenty five thousand ($25,000) for the duration of the two-year license period
Submit Contract Samples and Home Improvement Salesperson Designation Letter
Satisfy insurance requirements
Submit to the Basic Business License thirty (30) day background investigation