Who Requires the Health Spa Bond and Why Is It Needed?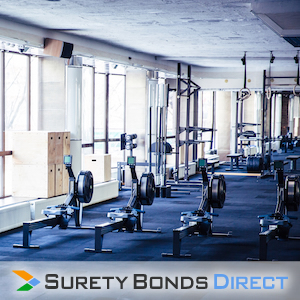 The Kentucky Health Spa Corporate Surety Bond is required by Sections 367.905 and 367.906 of the Kentucky Revised Statutes. The surety bond must be in place prior to the sale of any membership in the Commonwealth of Kentucky. The bond is issued for the benefit of any member who suffers loss of membership funds paid pursuant to a contract due to the insolvency of the health spa, cessation of operation of the health spa, or failure of the health spa to open for business within ninety days from the sale of the first contract. The bond also mandates faithful execution of all of obligations to health spa members in accordance with the provisions of membership contracts and KRS 367.900 to 367.930. The bond term is continuous but may be cancelled by the surety with 60 days written notice to Attorney General.
How Much Will My Surety Bond Cost?
Take 2 minutes to provide the basic information required to get the best rates for your Kentucky Health Spa Bond. The quote request is free and there is no obligation to you. If you prefer, please call 1‐800‐608‐9950 to speak with one of our friendly bond experts. We can help guide you through the bonding process and identify the lowest cost in the market for your situation.
If you are interested in spreading out the cost of your bond over time, we can offer convenient financing plans for many types of surety bonds. More information will be provided with your quote.