Who Requires the Fuel Tax Bond and Why Is It Needed?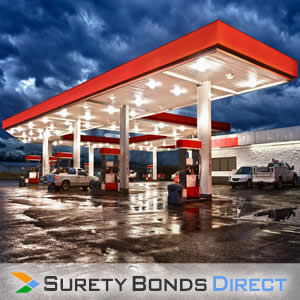 A Fuel Tax Bond is a surety bond required by Nevada Revised Statutes when the State of Nevada has made demand upon the principal for security for the payment of fuel taxes and temporary registration and fuel permit fees. The following business types may be subject to the surety bond; Fuel Supplier Licenses, Fuel Dealer Licenses, Special Fuel Manufacturers, Special Fuel User Licenses, Permit Vendors and Service Providers. This fuel tax surety bond obligates the principal to comply with the provisions of the Nevada Revised Statutes and it also secures payment of all taxes, interest, penalties, and fines promptly when due, and when demanded by the State of Nevada.
How Much Will My Surety Bond Cost?
Take 2 minutes to provide the basic information required to get the best rates for your Nevada Fuel Tax Bond. The quote request is free and there is no obligation to you. If you prefer, please call 1‐800‐608‐9950 to speak with one of our friendly bond experts. We can help guide you through the bonding process and identify the lowest cost in the market for your situation.
If you are interested in spreading out the cost of your bond over time, we can offer convenient financing plans for many types of surety bonds. More information will be provided with your quote.