Who Requires the Fuel Tax Bond and Why Is It Needed?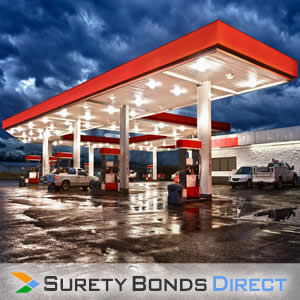 Motor Fuel Tax Bonds are types of surety bonds required by the Missouri Department of Revenue for fuel suppliers, permissive suppliers, terminal operators, distributors and transporters. The bond is issued on Missouri Form 331 and its purpose is to secure payment of the above taxes and related fees, interest, additions to tax, and penalties due the state of Missouri or the Department of Revenue. This surety bond may be cancelled through sixty days advance written notice by the surety company to the Department of Revenue. However, election to cancel this surety bond will not relieve, release, or discharge the bonded entity from any liability for the indicated taxes, related fees, interest, additions to tax, and penalties of the taxpayer or business that may accrue for all periods prior to the cancellation of the bond.
How Much Will My Surety Bond Cost?
Take 2 minutes to provide the basic information required to get the best rates for your Missouri Fuel Tax Bond. The quote request is free and there is no obligation to you. If you prefer, please call 1‐800‐608‐9950 to speak with one of our friendly bond experts. We can help guide you through the bonding process and identify the lowest cost in the market for your situation.
If you are interested in spreading out the cost of your bond over time, we can offer convenient financing plans for many types of surety bonds. More information will be provided with your quote.