Who Requires the Debt Management Services Bond and Why Is It Needed?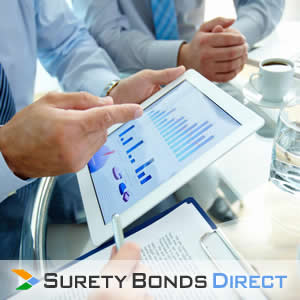 Debt Management Service Provider licensees are required to obtain a surety bond or other security pursuant to Section 81-22-7 of the Mississippi Nonprofit Debt Management Services Act. The purpose of the surety bond is to constitute funds to be used to reimburse payments made by debtors that were not properly distributed by the licensee to the creditors. The surety bond is filed with the Commissioner of the Mississippi Department of Banking and Consumer Finance.
What is Needed to Obtain My License or Registration?
License period Debt Management Service Providers is January 1 to December 31 and is not pro-rated for application made during the license period. The minimum licensing requirements are as follows;
Initial license fee
$50,000 surety bond issued for licensing period. Cash or a certificate of deposit in the same amount may be provided in lieu of surety bond
Financial Statements
Register with Mississippi Secretary of State
Overview of the transactions and activities to be conducted
Copy of consumer agreements and fee schedule
Copy or servicing contracts or agreements between licensee and any third parties
Narrative explaining how client payments are processed
List of all education, courses and products offered to consumers and the associated costs