Who Requires the Contractor License Bond and Why Is It Needed?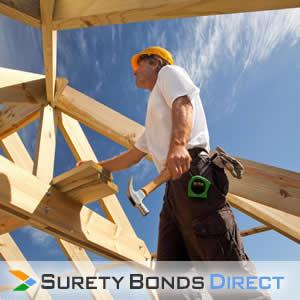 Contractor license surety bonds are required by the State of Washington, Department of Labor and Industries, Contractor's Registration Section (L&I). The surety bond amounts vary by contractor type. The most common types and amounts are:
$12,000 for General Contractors
$10,000 for Fire Sprinkler System Contractors
$6,000 for Specialty Contractors
$4,000 for Electrical/ Telecommunication Contractors
These bonds are required to operate as a licensed contractor in the state of Washington.
There are also several specific city and county contractor bond requirements in Washington (e.g. City of Seattle Side Sewer Bond, Clark, Pierce, Redmond, and Whatcom). When requesting a quote for these local contractor bonds, don't worry if you do not see the specific bond you need in the table below. Simply select "Contractor License Bond - Other City, County or Local Requirement". You will have the opportunity to write-in the specific bond needed and our bond specialist will quickly locate it in our inventory. Applicants should confirm the bond amount needed with the state for their job type and location prior to requesting a quote from Surety Bonds Direct.
How Much Will My Surety Bond Cost?
Some Washington Contractor License Bonds are offered completely online without a credit check or any paperwork. Surety Bonds Direct has access to the lowest bond prices available in the market for applicants with good credit and bad credit.
It only takes a couple minutes to provide us with the information required for a free, no-obligation quote. Or if you prefer, call 1‐800‐608‐9950 to speak with one of our friendly bond experts. We can help guide you through the bonding process and identify the lowest cost in the market for your situation.
If you are interested in spreading out the cost of your bond over time, we can offer convenient financing plans for many types of surety bonds. More information will be provided with your quote.
What Does the Bond Protect Against?
The surety bond protects consumers in the state of Washington who hire contractors to perform or supervise various business or construction related projects and trades. A consumer may file a claim against the bond seeking recoupment of damages in the event that the contractor violates applicable codes or regulations. 
The bond ensures that the bonded contractor pays all persons performing labor (including employee benefits), all Washington state taxes and contributions, all suppliers or other persons furnishing material or renting or supplying equipment to the contractor, and all amounts adjudged against the contractor for breach of contract including improper work in the conduct of the contracting business. The bond is continuous in nature but it may be canceled by the surety company through written notice to the director. 
What is Needed to Obtain My License or Registration?
In Washington State, general and specialty contractors must register with L&I:
A general contractor can perform or supervise numerous building trades or crafts 

A specialty contractor can perform one building trade or craft
In order to register as a Construction Contractor in Washington, the following steps need to be taken:
Choose your business structure
Register with Washington Secretary of State
Complete the Application for Construction Contractor Registration
Obtain a Surety Bond or Assigned Savings Account ($12,000 General or $6,000 Specialty). 

The surety bond must show the name of your business exactly as you want it or currently have it registered with the State of Washington, Department of Labor and Industries

Obtain a Certificate of Liability Insurance on which L&I must be the certificate holder
Pay the registration fee
Make copies for yourself and submit all required documents to an L&I office. All documents must be the signed originals with no whiteouts or alterations