Who Requires the Contractor License or Permit Bond and Why Is It Needed?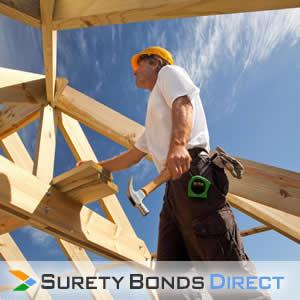 The state of Texas does not have a contractor bond requirement as is common in other states and regulated by a state contractor's board. However, several cities, towns, counties and other local jurisdictions have established license and permit bonding requirements for contractors involved in general contracting, building, plumbing, electrical, sewer, roofing, sign, concrete, and many other types of work.
A comprehensive list of local jurisdictions across Texas that mandate contractor license or permit bonds is as follows; Abilene, Addison, Alamo Heights, Amarillo, Beaumont, Bedford, Big Spring, Bowie, Cibolo, El Paso, Flower Mound, Fort Worth, Galveston, Granbury, Groves, Haltom City, Horizon City, Houston, Hurst, Iowa Park, Irving, Kerrville, Kilgore, Kirby, Lake Ransom Canyon, Lakeway, Longview, Lubbock, Lumberton, Merkel, Mesquite, Midland, Nederland, Odessa, Olmos Park, Port Arthur, Port Neches, Ransom Canyon, San Antonio, Sherman, Tyler, Universal City, Waco, White Oak, and White Settlement, and Wichita Falls.
How Much Will My Surety Bond Cost?
Some Texas Contractor License or Permit Bonds are offered completely online without a credit check or any paperwork. Surety Bonds Direct has access to the lowest bond prices available in the market for applicants with good credit and bad credit.
It only takes a couple minutes to provide us with the information required for a free, no-obligation quote. Or if you prefer, call 1‐800‐608‐9950 to speak with one of our friendly bond experts. We can help guide you through the bonding process and identify the lowest cost in the market for your situation.
If you are interested in spreading out the cost of your bond over time, we can offer convenient financing plans for many types of surety bonds. More information will be provided with your quote.