Who Requires the Replevin Bond and Why Is It Needed?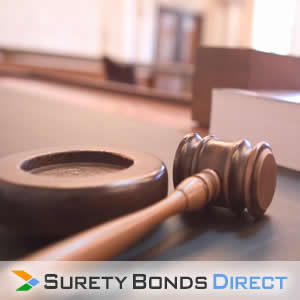 A Replevin Bond is required by the plaintiff in a court of law to secure property from the defendant. The bond requirement is initiated by replevin, a court action allowing the plaintiff to take back property held by the defendant prior to trial. The bond guarantees to the defendant that the property will remain in its current condition and will not be sold or otherwise disposed. This protects the defendant in the event that the court rules in his or her favor and the property has been damaged.
It is important to note that Replevin Bonds always require that collateral be posted in advance in the amount equal to 100% of the bond obligation. The collateral must be in the form of cash, or cash equivalent and is in addition to the premium charged for the bond.
How Much Will My Surety Bond Cost?
Take 2 minutes to provide the basic information required to get the best rates for your Georgia Replevin Bond. The quote request is free and there is no obligation to you. If you prefer, please call 1‐800‐608‐9950 to speak with one of our friendly bond experts. We can help guide you through the bonding process and identify the lowest cost in the market for your situation.