Durable Medical Equipment, Prosthetics and Orthotics Suppliers Bond (DMEPOS)
---
Durable Medical Equipment Suppliers (DMEPOS) or Medicare Bond Information
A Durable Medical Equipment, Prosthetics and Orthotics Suppliers Bond (also called a DMEPOS Bond or Medicare Bond) is a federal surety bond required by the Centers for Medicare and Medicaid Services (CMS) for suppliers of durable medical equipment, prosthetics, orthotics and supplies (DMEPOS). Most DMEPOS organizations must obtain these bonds before applying for CMS accreditation and Medicare billing enrollment.
The purpose of the surety bond rule is to help reduce the prevalence of Medicare billing fraud among providers of DME items. A DMEPOS surety bond helps guarantee that a DME provider will act in accordance with the law, including the DMEPOS fee schedule and supplier standards. Medicare accreditation is critical for providers who serve populations with high levels of Medicare enrollment, which is why it's so important that these providers act to obtain DMEPOS bonds.
DMEPOS suppliers (excluding sole proprietorships) must post a minimum $50,000 surety bond for each National Provider Identifier (NPI) practice location prior to submitting their accreditation to CMS for authorization to bill Medicare. A larger surety bond limit (additional coverage) is required in situations where the applicant has been subject to past legal action such as a felony conviction, loss or suspended accreditation, suspended license, or lost Medicare billing privilege for violation of any Medicare rule.
More information can be found at the CMS.gov website. Since Medicaid is administered at the state level, a state may also impose its own rule or fee that affects DME providers who bill Medicaid. Certain applicants who provide services in Florida may also require the Florida Home Medical Equipment Provider Bond and/or the Florida State bond for Medicaid Providers. Business in Texas may be subject to the additional Texas Medicaid Provider Bond and businesses in Minnesota may be subject to the Minnesota DMEPOS Bond.
Types of DMEPOS Bonds
Durable Medical Equipment Suppliers Bond (DMEPOS)
Medicare DMEPOS Competitive Bid Bond
Can't find what you need?
Let our bond experts help!
Get Started »
No obligation, takes 2 minutes
If you'd prefer, call us at 1-800-608-9950
What Else Do I Need to Know About the DMEPOS Surety Bond?
In 2008, The Centers for Medicare & Medicaid Services (CMS) published a final rule titled, "Medicare Program: Surety Bond Requirement for Suppliers of Durable Medical Equipment, Prosthetics, Orthotics, and Supplies (DMEPOS)" in the Federal Register. This federal rule requires non-exempt DMEPOS suppliers to furnish and maintain a surety bond on a continuing basis in order to maintain accreditation. Section 4312(b) of the rule requires that a surety bond be in a penal sum or coverage amount of not less than $50,000.
Under the rule, DMEPOS suppliers are required to purchase and submit a $50,000 surety bond for each National Provider Identifier (NPI) to the National Supplier Clearinghouse (NSC) as part of the Medicare enrollment and accreditation process. A National Provider Identifier (NPI) must be issued for each practice location (except for sole proprietorships) so in following, a separate surety bond is required for the enrollment and accreditation of each practice location.
The rule allows certain DMEPOS providers to be exempt from surety bonding requirement: These include government-owned DME suppliers having provided CMS with a comparable surety bond under state law; state-licensed orthotic and prosthetic personnel in private practice who make custom orthotics and prosthetics but only if the business is solely-owned and operated by said personnel and is billing only for orthotic prosthetics, and supplies; physicians and non-physician practitioners if the DMEPOS items are furnished only to his or her patients as part of his or her professional service; and physical and occupational therapists if the business is solely-owned and operated by the therapist, and if the DMEPOS items are furnished only to his or her patients as part of his or her professional service.
How Does a DMEPOS Provider Receive Enrollment and Accreditation?
The Centers for Medicare & Medicaid Services (CMS) uses ten national accreditation organizations to accredit suppliers of durable medical equipment, prosthetics, orthotics and supplies (DMEPOS) who meet quality standards under Medicare Part B. The enrollment process requires applying for and receiving accreditation through one of these organizations, including paying a fee and undergoing inspections. The provider can then apply for enrollment through CMS.
Enrolling or maintaining Medicare billing privileges requires all DMEPOS non-exempt suppliers to become accredited by complying with the Medicare program's quality standards and supplier standards (42 CFR §424.57 (c)). Providers that sell items classified as durable medical equipment, medical supplies, home dialysis supplies and equipment, parenteral/enteral nutrition, transfusion medicine and prosthetic devices, therapeutic shoes, and prosthetics and orthotics all must receive accreditation.
Exempted professionals and other suppliers are specified in the Medicare Improvement for Patients and Providers Act of 2008.
A pharmacy may be exempt from accreditation by meeting all of the following criteria: total billings by the pharmacy for DMEPOS are less than 5 percent of total pharmacy sales; the pharmacy has been enrolled as a supplier of durable medical equipment, prosthetics, orthotics and suppliers, and has been issued a provider number for at least 5 years; no final adverse action has been imposed against the pharmacy in the past 5 years; the pharmacy submits an attestation that the pharmacy meets the first three criteria; the pharmacy agrees to submit materials as requested during the course of an annual audit conducted on a random sample of pharmacies.
For more information on the DMEPOS enrollment and accreditation process, see our guide to how to become a DME supplier. We discuss the accreditation process in depth and note some types of fee and rule that every supplier of DME items should be aware of.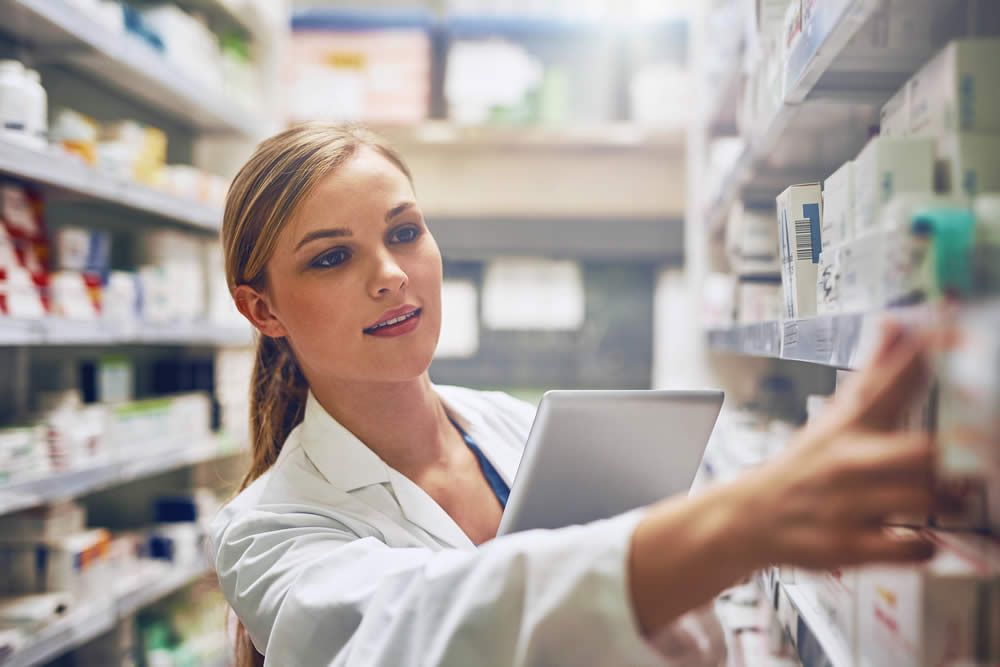 What Are the DMEPOS Supplier Standards?
In order to obtain and retain billing privileges, all DMEPOS providers with CMS accreditation must comply with the Supplier Standards rule set forth in 42 Code of Federal Regulations (CFR), part 424, section 57. For a complete version of the DMEPOS Supplier Standards, please visit the electronic Code of Federal Regulations (e-CFR).
Who Are the Eligible Professionals for DMEPOS Accreditation?
Eligible professionals are defined in section 1848(k)(3)(B)) of the Public Health Service Act and include the following practitioners:
Physicians (as defined in section 1861(r) of the Act),
Physical Therapists,
Occupational Therapists,
Qualified Speech-Language Pathologists,
Physician Assistants,
Nurse Practitioners,
Clinical Nurse Specialists,
Certified Registered Nurse Anesthetists,
Certified Nurse-Midwives,
Clinical Social Workers,
Clinical Psychologists,
Registered Dietitians, and
Nutritional professionals
MIPPA provides the Secretary with discretion to designate "other persons" that are exempt from meeting the accreditation requirements unless CMS determines that the quality standards are specifically designed to apply to such other persons. At this time, "such other persons" are limited to the following practitioners:
Orthotists,
Prosthetists,
Opticians, and
Audiologists
Competitive Bid Bonds
The Medicare Competitive Bidding Program (CBP), which determines the fee schedule for various types of DMEPOS items and was established by the Medicare Prescription Drug Improvement and Modernization Act of 2003, required anyone submitting a bid to obtain a surety bond. The current CBP fee schedule is slated to remain in effect until the end of 2023, and the number of previous CBP fee schedule categories have been consolidated and reduced due to the program's "failure to achieve expected savings."

The CBP fee schedule bidding process is currently closed, and competitive bid bonds are not required for new DMEPOS accreditation or enrollment. DMEPOS providers should be sure to check dmecompetitivebid.com and CMS.gov for new information regarding the CBP, the current DMEPOS fee schedule, and the schedule for new rounds of bidding.